[rev_slider_vc alias="smoke"]
Fire/Smoke Damage Crews Available – 24hr Service
[wpc_custom_heading heading="What People Are Saying:" colored_line="yes" position="center"]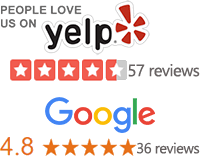 [wpc_testimonial_carousel names="Ryan B.,Johanna B,Angela S." carousel_autoplay="yes"]
"I had a slab leak that flooded my kitchen and damaged cabinets and walls.  They treated me like family and took care of my every need.  I had to work with my homeowner's insurance company, which was a bit difficult.  But Superior Restoration made that easy for me as well, they were on my side when dealing with the insurance company…"
"We had a water damage claim from our water heater. We were reffered to Superior Restoration to fix the water damage. This was my first claim and right away i was overwhelmed thinking of all the costs. Well first of all, Superior Restoration sent out someone that same night at 9pm so  I appreciated how fast they showed up and that they work late hours…"
"This is the most efficient and professional company that my husband and I have ever dealt with. We had a gigantic slab leak and had extensive water damage. They arrived on a Sunday night with dryers, humidifiers and blowers. They answered our questions, our phone calls, our texts and were simply amazing. Brian Block is an absolute expert at what he does…"[/wpc_testimonial_carousel]
[wpc_custom_heading heading="Why Choose Us?" colored_line="yes"][wpc_featured_box image="827″ title="Our WHY: Exceptional Experience" link="|||"]
Hi, my name is Skylar and I am the founder of Superior Restoration. Our team's #1 Focus is to provide all of our customers with an Exceptional Experience. Period!
How we create Exceptional Experiences:
Fastest response times in the industry
Most competitive pricing in Southern California
Our entire company is hospitality trained
The most professional team in the industry (really)
We have the highest level certifications & restoration experience
We not only provide an Exceptional Experience to our customers but also our employees, vendors/subs, adjusters & we serve our local community through Non-Profit work.
Don't forget to check out our 5 Star Team.
[wpc_custom_heading heading="Insurance Claims" colored_line="yes"]
We are APPROVED to work with ALL insurance companies.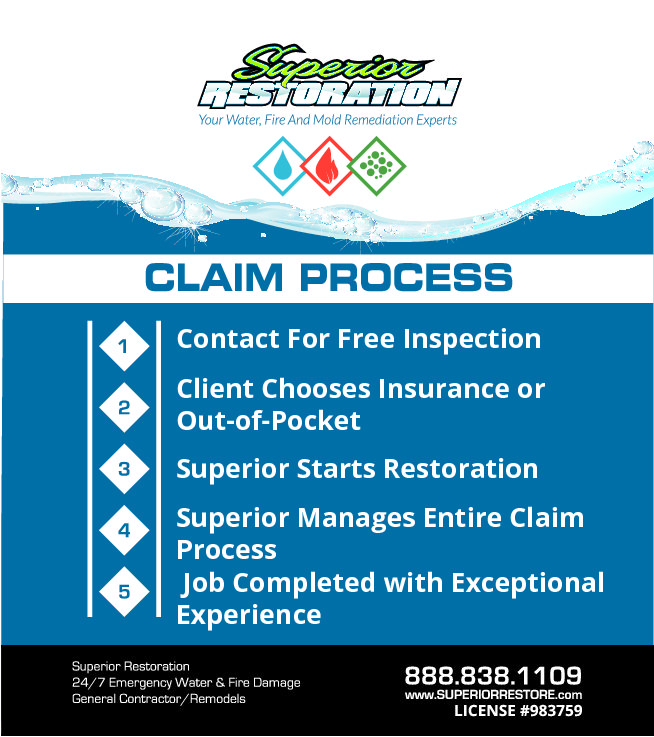 [wpc_custom_heading heading="Video Testimonials" heading_color="#ffffff" colored_line="yes" line_color="custom" line_custom_color="#444444″ position="center" margin_top="10″ margin_bottom="10″]
[videogallery slider="testimonials"]
Work with us

The Restoration Experts
[wpc_custom_heading heading="Certifications" colored_line="yes"]
• Clean Trust Certified
• Water Damage Tech Certification
• IOT Mold Technician
• Lead Safe Certified Firm
• Fire Restoration Technician
• Smoke Removal Certification
• Carpet Cleaning Technician
• Stone Restoration Technician
• National Center for Healthy Housing
• IICRC Certified