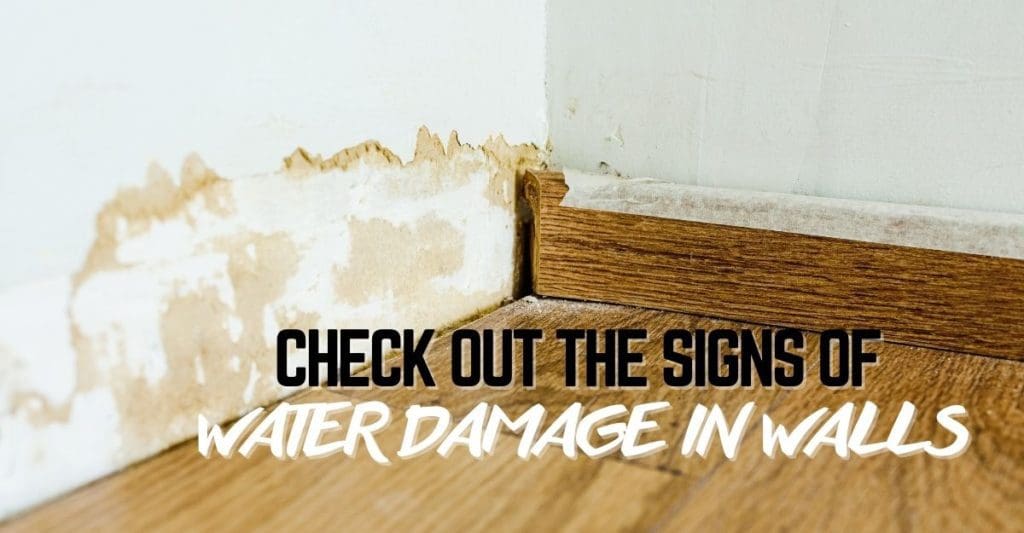 Water damage is a common issue but can be disastrous if not recognized early. Most homeowners don't notice water damage has occurred especially if it has already penetrated their walls. Moreover, signs of water damage in walls can be frustrating and stressful to you and your family. Prolonged and excessive moisture may lead not only to health issues but as well as structural damage to your home due to mold growth.
We want to ease your burden and help you be aware of the signs early. So we'll give you information on common signs of water damage in walls. Furthermore, you contact a water damage restoration company once you have recognized the signs to avoid extensive and further damage.
Water Damage in Walls: What are the causes?
Water damage has a number of possible causes. Moreover, hidden water leaks can seep into your walls in different ways without you knowing it.
Plumbing issues such as broken, loose, frozen, or burst pipes can cause water to enter your walls. Faulty or malfunctioning appliances such as your water heater, washing machine, or dishwasher may lead to water damage in walls, too.
In addition, water can enter your walls either through the foundation or through the roof. And if your home doesn't have a good ventilation system and humidity is high, your walls may deteriorate. This may require repairs in the future.
Signs of Water Damage in Walls
Some water damage is difficult to notice. Water leaks frequently happen behind walls and other sites that are not easily visible even to the people living in the home. Water damage that goes unseen can cause immense structural impairment, leading to a lot of expensive repairs. So when it comes to recognizing and finding the source of water damage, one must keep in mind that time is essential.
Check the following and learn how to identify the signs of water damage in walls in your home.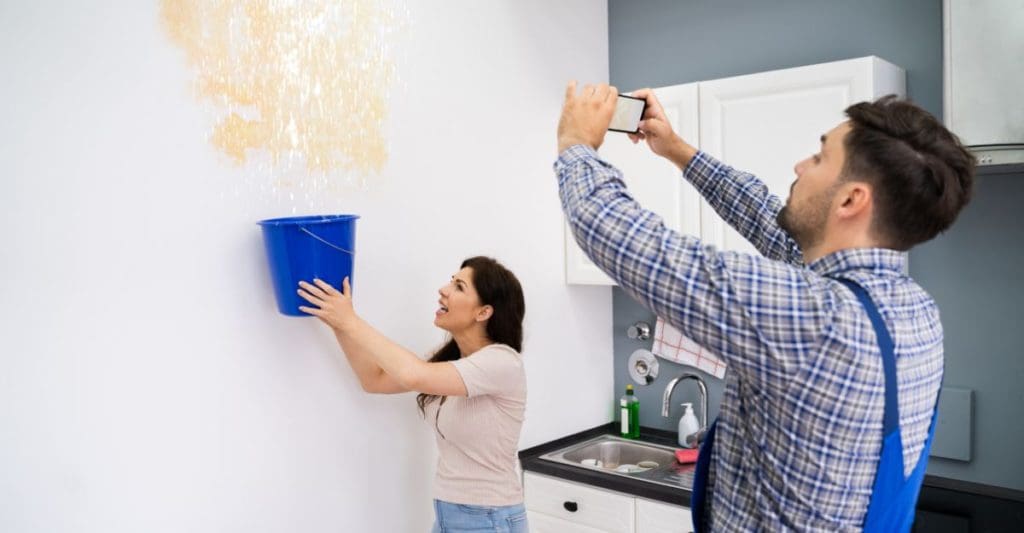 1. Discoloration or Stains on Walls
When walls or ceilings get saturated especially for a long time, dark spots, discoloration, or stains will be noticeable. That's a clear sign of excessive moisture that can lead to water damage. To prevent further and extensive damage, call an expert.
2. Earthy, Damp, or Musty Odors
A strong, musty smell is another sign of wall water damage. You can usually smell this where the water leak is. You can also smell it before the water reveals itself on the wall.
Sometimes, it doesn't mean that a water leak is present, but remember, you can't easily recognize it since it's inside the wall. Moreover, this is also a sign that mold has invaded your walls.
3. Flaking, Peeling, or Bubbling Paint
Too much moisture behind the walls or ceilings can cause flaking paint and wallpaper to peel or bubble. This means that water saturation has occurred inside the wall. If there's any change in the texture, you would know that moisture build-up is behind.
4. Swollen or Soft Drywall is Another Sign
Drywall rot occurs when your drywall feels mushy and soft to the touch. This means that longer water exposure caused the material to decline and deteriorate.
5. Obvious Mold and Mildew
Another visible sign of water damage is mold growth. Mold usually starts to flourish in 24 hours. It may appear in brown, grey, green, orange, or black marks/spots. Call a mold professional if a larger part of your wall is affected.
6. Elevated Water Bill
Try to compare your previous and current bills. If you see an increase in your water bill but there is no change in your household routine, a leak is suspected. This leak could cause water damage inside the walls of your property, especially if not detected yet.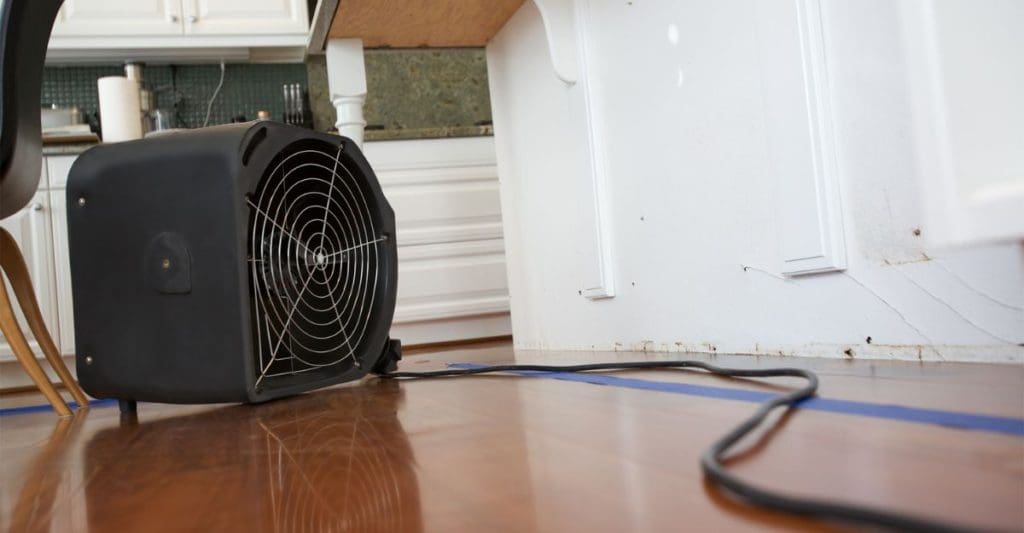 If You See Signs of Water Damage
If you are able to identify the signs of water damage in walls, act immediately and let our professionals do the water damage restoration process. Superior Restoration has highly skilled and compassionate staff to help your property recover from damage. Rest assured that our team can assist you 24 hours, 7 days a week.
Don't hesitate to get in touch with us today and check out our services!