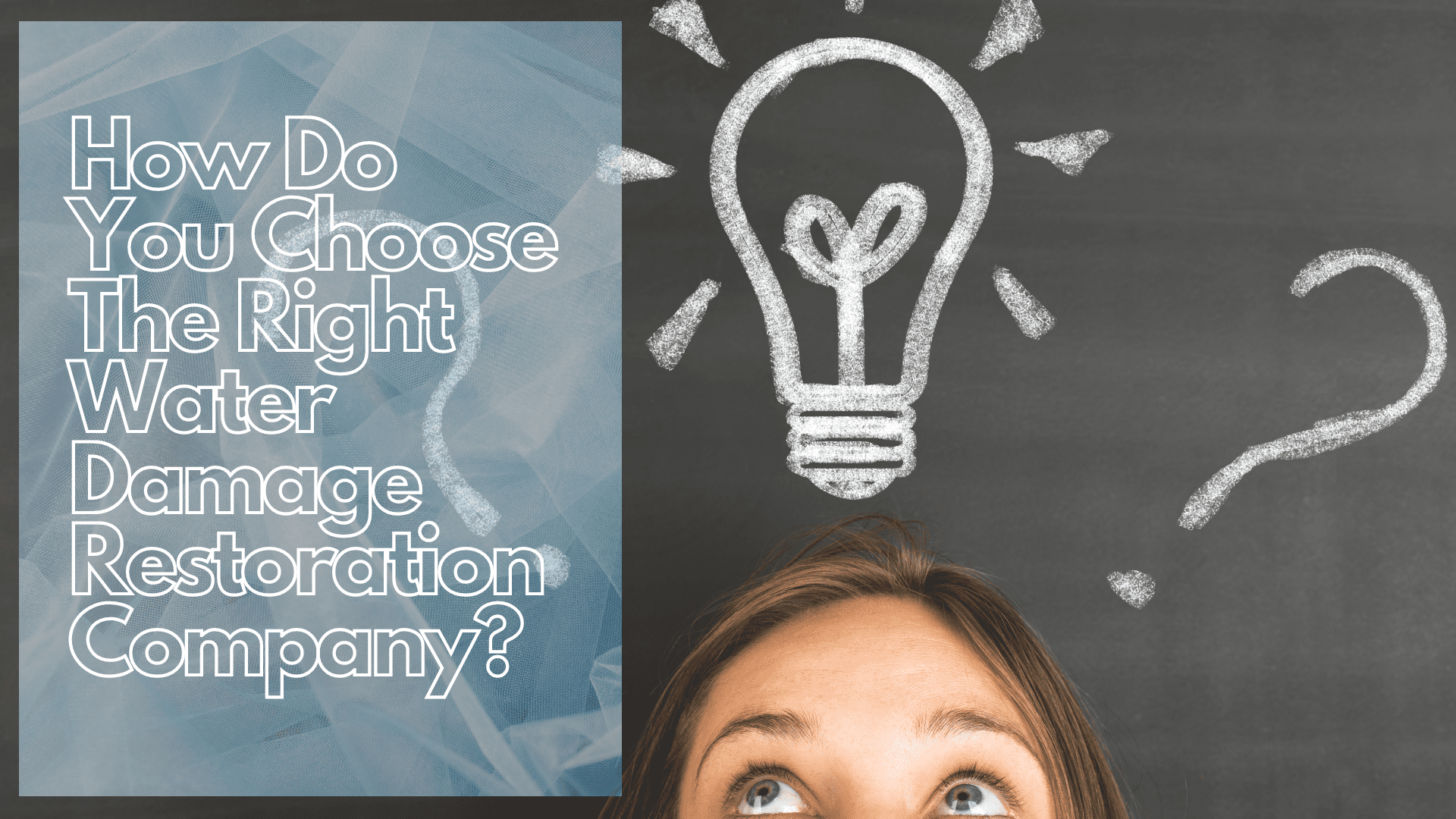 4 Tips to Choose the Right Water Damage Restoration Company
None of us ever consider the possibility of a burst pipe, flooded basement, or other water damage reckoning our home or buildings. But when such damage occurs, it can create serious issues. As a homeowner or manager of a commercial building, it is important to consider hiring a professional water damage restoration company to prevent the damage from getting worse.
But with so many restoration companies out there and each one claiming to be the best, it can be hard to choose the one that will provide quality service. Here are a few tips to help you choose the right water damage restoration company for the job.
1. Check for Certification
Remember to always hire certified professionals to restore your home or commercial building after water damage. Look for a company that is certified by the Institute of Inspection, Cleaning and Restoration Certification (IICRC).
IICRC promotes high standards, ethics, advanced communication, and technical proficiency in restoration services. Hiring an IICRC-certified water damage restoration company will ensure that you are dealing with professionals who comply with the highest industry standards.
2. Focus on Price and Recommendations
The decision to choose a water damage restoration company should not be solely based on the recommendation from an insurance company or on the quoted price of restoration.
You should ask your friends and neighbors for recommendations and suggestions to know which firm stands out in the restoration work. Online reviews can also help you in knowing about the restoration company with which customers are satisfied.
You may choose a restoration company on the basis of a low price. But, keep in mind that low prices would normally indicate that the restoration company does not utilize modern tools and techniques to perform restoration work.
3. The more Services the Better
Ideally, you should choose a restoration company that not only offers water damage restoration services but also provides other services such as mold damage remediation. Mold remediation is an important part of restoration work and any reputable restoration company should provide this service.
If you find a restoration company that is only offering simple restoration and clean-up, it is a sign that the company does not have the right skills and expertise to handle the restoration process.
4. Emergency Services
The key to effective restoration after water damage is a quick response. It is important to look for a water damage restoration company that is operational 24/7 and provides emergency services. Water damage can strike at any moment without warning. If a restoration company is not providing emergency services, it means that they cannot be trusted with the restoration process.
Choose the Right Water Damage Restoration Company— Superior Restoration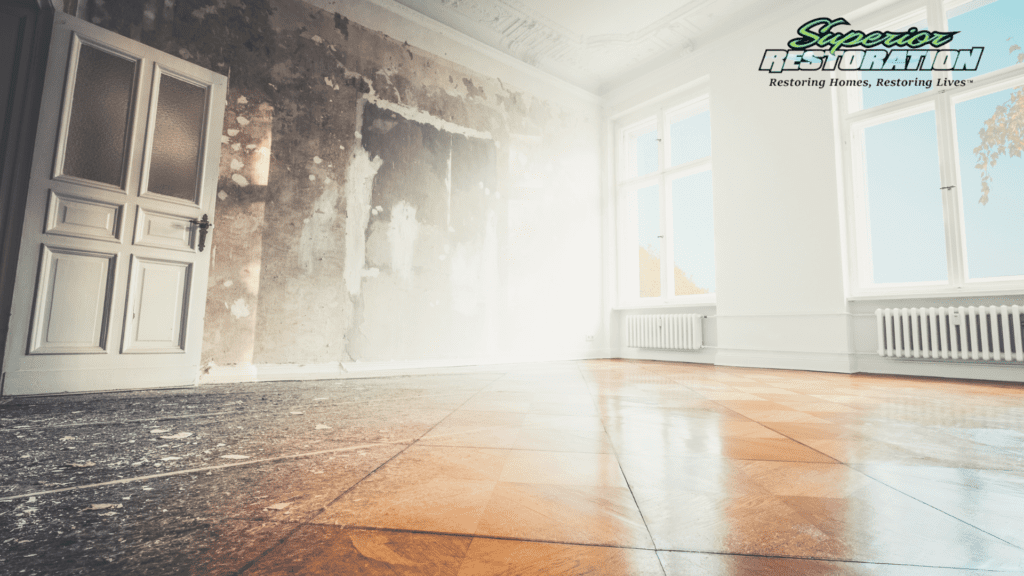 If you are in need of a water damage restoration company that can truly promise top-tier quality work, your search ends here with Superior Restoration. Our commitment goes beyond mere water damage restoration; we offer a comprehensive suite of services that encompass mold damage remediation and construction solutions.
At Superior Restoration, we understand the profound impact water damage can have on your home or commercial property. That's why we go the extra mile to not only restore but also rejuvenate your space, ensuring it emerges from the ordeal in better shape than ever before.
Our team of highly skilled professionals possesses the expertise and dedication required to handle the most challenging restoration projects. Whether it's addressing water damage, mitigating mold issues, or reconstructing damaged areas, we employ state-of-the-art techniques and industry-leading practices to ensure your property is restored to its pre-damage glory.
When you choose Superior Restoration, you're selecting a partner committed to delivering excellence at every step. Contact us today to experience the superior quality of our restoration services, and let us help you reclaim the beauty and functionality of your home or commercial building.