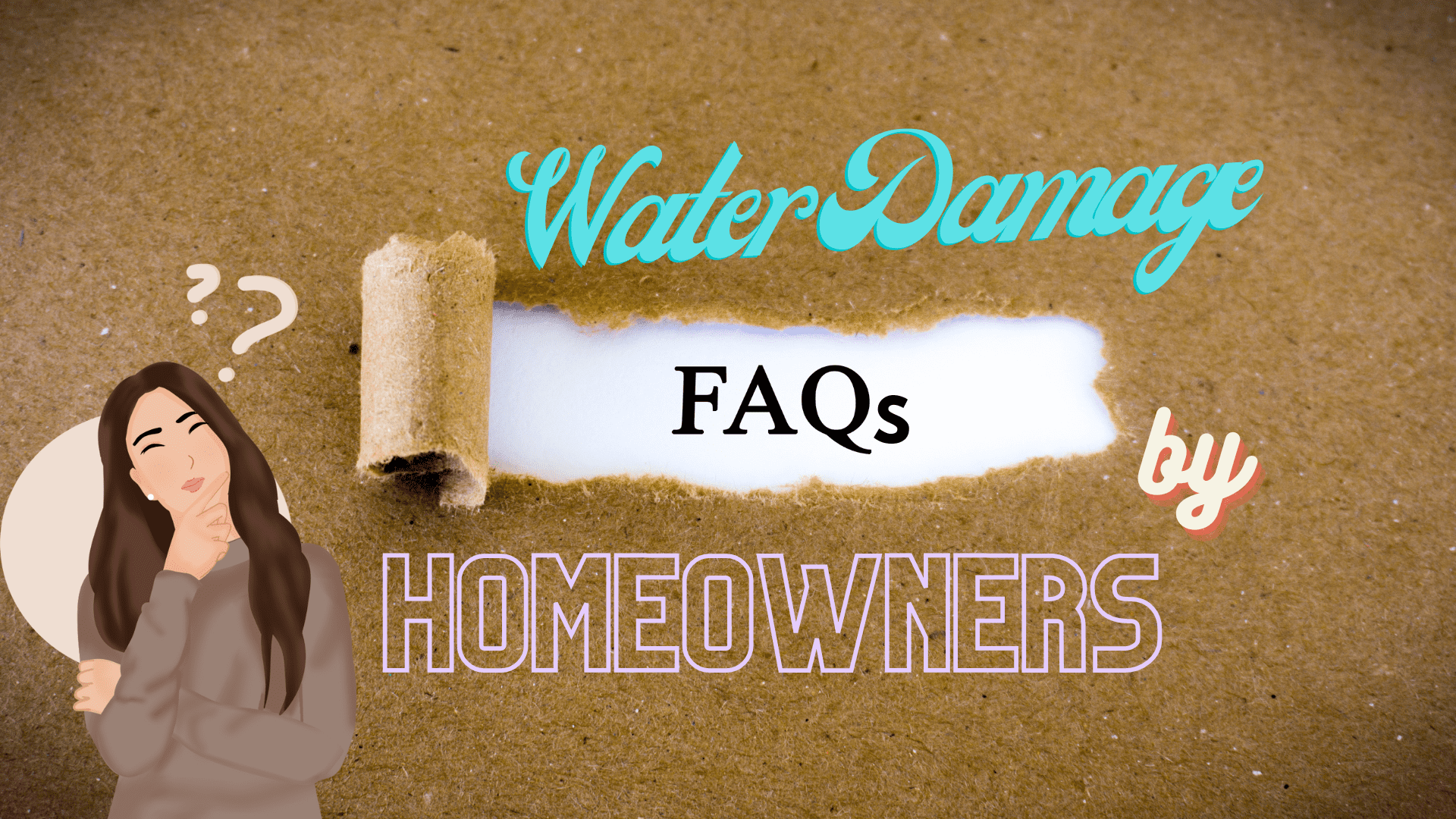 Homeowners' Water Damage FAQs
When homeowners suffer from water damage, the experience is often distressing. Many homeowners have no idea what to do when water damage hits their homes, and they start panicking. This panic often results in more damage as they fail to contact professional water damage service providers who can save their homes from getting wrecked.
Being familiar with the causes of water damage and how it can be handled can help you overcome the damage more effectively. Read the questions and answers below to learn about water damage and how you can handle it by contacting professional water damage services.
Q.1) What are the causes of water damage?
Water damage can result from many different causes. Sometimes water damage occurs because of your own negligence. For example, leaving the water taps open, not repairing leaking pipes, or not paying attention to plumbing problems. Other times, the cause is uncontrollable. For example, floods, heavy storms, rain, appliance malfunctions, or sewerage backups can result in massive damage.
Q.2) What are the dangers of water damage?
Water damage stemming from floods, torrential rain, or sewage backups poses a significant threat due to the presence of hazardous contaminants such as bacteria and other microorganisms. It's crucial to act swiftly, as if the water isn't thoroughly dried within the first 24 hours, it becomes a breeding ground for mold spores. These molds can have serious health implications, underscoring the urgency of prompt water damage mitigation and restoration.
Q.3) What to do if water damage occurs?
In case water damage occurs in your home, you must immediately contact a water damage restoration company. Don't wait around as the damage can become worse if the water is not dried up quickly. You must also contact the insurance company and file the claim as delaying it can make the process complicated.
Q.4) Why should I not handle water damage on my own?
Restoring your home after water damage is not a simple task and only a certified professional can handle the job effectively. You don't have the advanced equipment and tools that are required for proper cleanup and drying. Moreover, dangerous microbes and bacteria linger in the standing water which can lead to serious health problems if you attempt to restore your home on your own.
Q.5) How will certified professionals deal with water damage?
The professional technicians from a water damage restoration company will first assess the problem and then plan accordingly to perform restoration work. They'll remove all the damaged materials from your house and then start the cleanup and drying process. They will also disinfect the areas that have suffered water damage to eliminate any mold that may have grown.
After cleanup and drying is complete, they'll put everything back the way it was and repair any damage to make your house perfect again.
Q.6) Is water damage covered under homeowner insurance?
There are certain limitations to your homeowner insurance with respect to water damage. Homeowner insurance will cover water damage if it is accidental or sudden such as pipe bursts, sewerage backup, etc. Water damage caused by your own negligence is not covered under homeowner insurance.
Water damage from flood is also not covered under homeowner insurance no matter what the source of the water is.
Contact Superior Restoration for Water Damage Issues
For any further inquiries regarding water damage or if you're seeking trusted professionals for top-tier water damage restoration services, don't hesitate to contact Superior Restoration. With our specialized expertise and unwavering commitment, we stand ready to assist you in every step of the way, ensuring your property is restored to its pre-damage condition and safeguarded for the future.