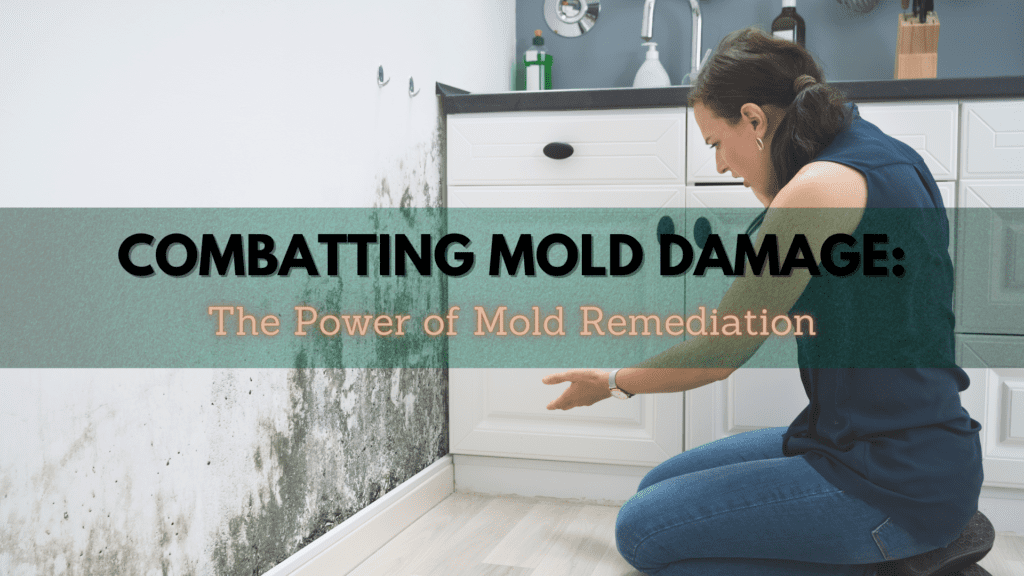 Mold Damage: Unwanted Issue in the Homes
Molds are types of fungi that usually grow on surfaces inside one's property due to water interaction or excessive moisture. 
However, although some types of mold are normally harmless, there are some types that can cause severe health issues in anyone. According to the EPA, one of the most common causes of molds are allergies and can be a top reason for asthma symptoms. Furthermore, molds in one's property might also lead to irritation of the eyes, nose, and throat and, worst can also cause serious lung issues even if the person involved is not allergic. In line with this, mold growth in the house or property should be treated as a serious issue and should not be, in any way, ignored.
As for the fact that molds can be found everywhere, the problem of its growth arises, most especially when the growth begins inside the house. This is usually caused by the moisture that the mold spores find to begin to grow. The extremely common reasons for mold growth inside one's property are roof leaks, pipe leaks, high humidity levels, and floods.
Mold requires spores (serves as their 'seeds'), favorable temperatures, nutrient supply, and moisture. Molds, like plants, grow by spreading and releasing its mold spores. However, if the conditions for the molds are unfavorable, mold will be dominant and release spores into the air to find a suitable environment for their growth and survival.
Moreover, these conditions can lead to mold growth subjected to water damage within the span of 24 to 48 hours. The affected materials or appliances should be dried as quickly as possible to prevent germination and subsequent mold growth. This mold growth can result from inadequate design, installation, and operation of materials and appliances used, maintenance of the structure, and lack of adequate ventilation in the building. Among the conditions mentioned, moisture is the only condition a homeowner can really control.
Mold Remediation to Fix Mold Damage: The Basics and Process
Molds should be removed by a trained professional accredited by organizations such as RIA, IAQA, and IICRC. However, according to the Environmental Protection Agency (EPA), any area subjected to mold growth less than ten (10) square feet (or about 3 feet by 3 feet) can be remediated by the homeowner. If the affected area succeeded the 10 square feet policy, the homeowner or the building administrator must contact a mold remediation contractor.
On the off chance that mold growth occurs inside a homeowner's property that requires larger immediate removal or mold remediation, it is important for the homeowner to know the basics of mold remediation.
Basic Mold Remediation Directions:
Determine the size of the area that will need to be contained. Set up your containment using zip walls and 6-mil poly sheeting.

Determine the size of the air scrubber needed (4-6 air exchanges per hour).

Install air scrubber into containment, duct clean air from the scrubber out of the containment area to keep the containment under negative pressure.

Vacuum all surfaces in the containment area using a HEPA vacuum.

Remove all porous surfaces (drywall, carpet, etc.) with mold contamination. The material that is being removed should be placed in contractor bags and disposed of in normal garbage receptacles (e.g., dumpsters). Bags should be sealed before leaving the containment area.

Vacuum all surfaces in the containment area using a HEPA vacuum.

Physical mold removal:
Using a cleaner, all surfaces with visible mold should be scrubbed or sanded to remove some of the mold stainings. Without heavy sanding, some of these stains might not be removed. Staining is not an indication of active mold growth.

Using a disinfectant, wipe or spray all surfaces to ensure any remaining (hidden) mold is dead. This will not preclude any health problems from the mold, but it will keep it from further growth.
Again, vacuum all surfaces in the containment area using a HEPA vacuum.

A mold-preventative coating can/may be applied to further ensure no future mold growth.

For larger jobs (over 32 sq ft of contamination) it may be required to:



Have a controlled egress area.

Have an independent hygienist write a protocol.

Have an independent hygienist do post-clearance testing.
With regards to the increase of mold growth in the house, EPA provided the necessary simple steps or process of mold removal or mold remediation.
Process: Steps to Mold Remediation
Containment and Ventilation.

This is the first step, and probably the most important step in the process of mold remediation. The installation and use of adequate ventilation and air filtration devices (AFDs) including air scrubbers are required to keep and ensure that the existing mold spores that are disturbed and become airborne will not be spreading to any uninfected area through the air.

Cleaning and Disinfection.

Next is the stage that includes the actual remediation, removal, and disposal of materials subjected to molds—the cleaning and disinfection stage. Where the trained professional or technicians will apply biocide, fungicide, or moldicide solutions to the infected areas.

Fixing the Source of the Mold.

This is where the technicians will address any moisture or humidity concerns that cause the growth of molds within the property or area. This includes a loose bathroom fan duct that is running into an attic, in this case, the broken fan duct may be fixed. For cases with more involved repairs, the mold remediation company could hire a sub-contractor to recommend to the homeowner.

Encapsulate the Unremoved Molds.

Molds that are not removed through the process of mold remediation should be encapsulated by paint or a similar material. The encapsulation process is an approved method for dealing with mold in a house.
Molds are complex. It may start from a small area but can form larger colonies indoors under appropriate conditions. It is important to not ignore the significance of proper building or house maintenance at all times.