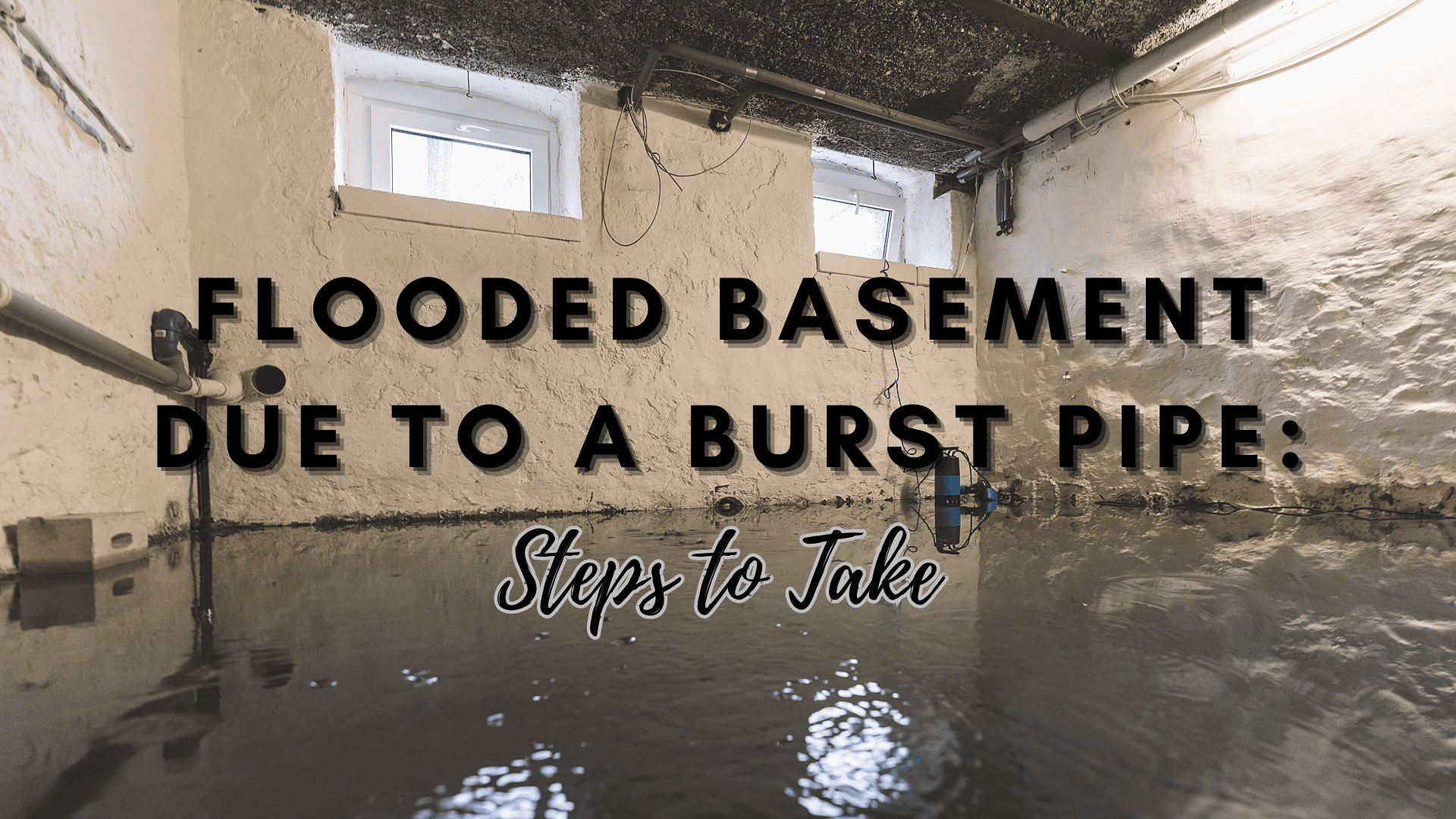 Nothing is better than having a home that is healthy and free of any troubles. However, unfortunate events, like a burst pipe in a basement, do happen. When a pipe bursts in your basement, it is not too long before water could make its way to damage your floors, walls, and other porous materials. Being prepared with the solutions to horrible situations like this can help you recover faster. Read on to learn the steps on what to do if your basement gets flooded due to a burst pipe.
Signs of A Damaged Water Pipe
In some cases, a damaged water pipe can show warning signs before it could seriously ruin your home. This includes;
Discolored water with a strange smell

Clanging noise when using water

A sudden increase in your water bill

Changing water pressure

Puddles under your sinks
If you notice any of these signs, it is important to act quickly to mitigate the damage and save your home from destruction.
First Steps To Take When a Pipe Burst
First, Turn off the Power Supply to the Affected Area
Before you start cleaning your flooded basement, make sure to turn off the breakers. Entering a flooded area with the power on can put you at risk of electrocution. If you are unsure of how to shut off the power supply in your basement, call a qualified electrician before proceeding to the cleanup process.
Turn Off the Water Supply
Also, you need to shut off the power supply. The quicker you deal with the water source, the greater your chances are for reducing water damage. In most homes, the main water shut-off valve is located near a water heater or in a crawlspace.
Document the Damage
If there is major damage from a burst pipe, you should consider documenting the damage. Note that catastrophic damage like bursting pipes is usually covered under your homeowner's insurance policy. Take photos and even videos of everything that has been damaged including the water-damaged items. Then, contact your insurance company and report the details of the damage.
Furthermore, contact a professional plumber to deal with the original problem, which is a burst pipe.
Your Basement Gets Flooded: The Drying Out Process
Once it is safe to enter your basement and the water source has been addressed, you may begin your work. Dry the affected area as soon as possible to prevent water from causing secondary damage or even more extensive damage.
Rescue Important Belongings
When there is standing water in the room, make sure to unplug any electrical appliances first before recovering your important belongings. Then, salvage the ones that are hard to replace or the most expensive items that have come in contact with water and bring them to a dry area.
When it comes to drying water-damaged items, a good rule of thumb is to give them 48 hours to completely dry out. When they remain wet after 48 hours, it is best to discard them as they can be a breeding ground for mold growth.
Remove Standing Water
Clean up as much water as possible. You may use a mop or towels for a lighter job. But, if you are dealing with an excessive amount of water, a wet-dry vacuum can be a great tool to use.
Completely Dry Wet Areas
When it comes to water damage cleanup, the most important thing is to dry out the water that is not visible to our naked eyes. This might include water that is soaked in your carpet pad, insulation behind walls, and sheetrock. To completely dry out your basement, you may need to use a commercial air mover to remove water from the walls, floors, carpeting, and even furniture.
Also, you can use a dehumidifier. A dehumidifier is an effective tool for removing excess moisture from the air and drying the room quickly, which can help in preventing mold growth. If these machines are not available, you may set up fans to dry out the wet areas, or you may open windows and doors for proper air circulation.
Furthermore, check walls for any signs of lingering moisture or mold and replace materials like insulation and sheetrock when necessary.
Professional Water Damage Clean up and Restoration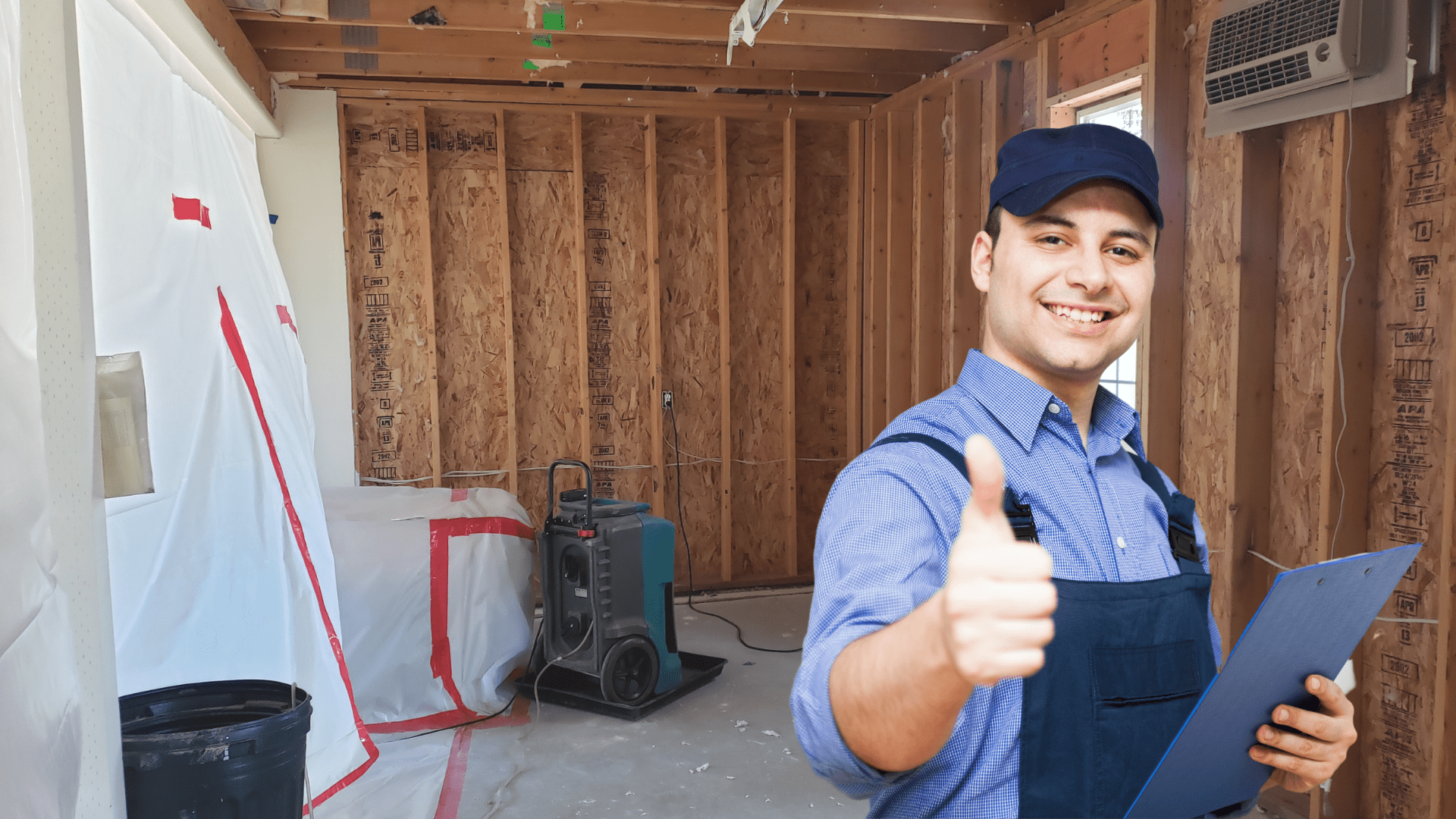 Coming home to a flooded basement can cause you to panic. But, by being prepared with information, tools, and resources as well as taking proper measures, you can keep your home from serious damage and save you from spending a lot of money on repairs. But, if the cleanup and restoration jobs seem too much for you, you can rely on us. 
We, at Superior Restoration, provide quality cleanup and restoration services. Our technicians are equipped with advanced tools and methods that can quickly and efficiently bring your home back to its original condition. We also proved 24-hour emergency restoration services. Call us today.