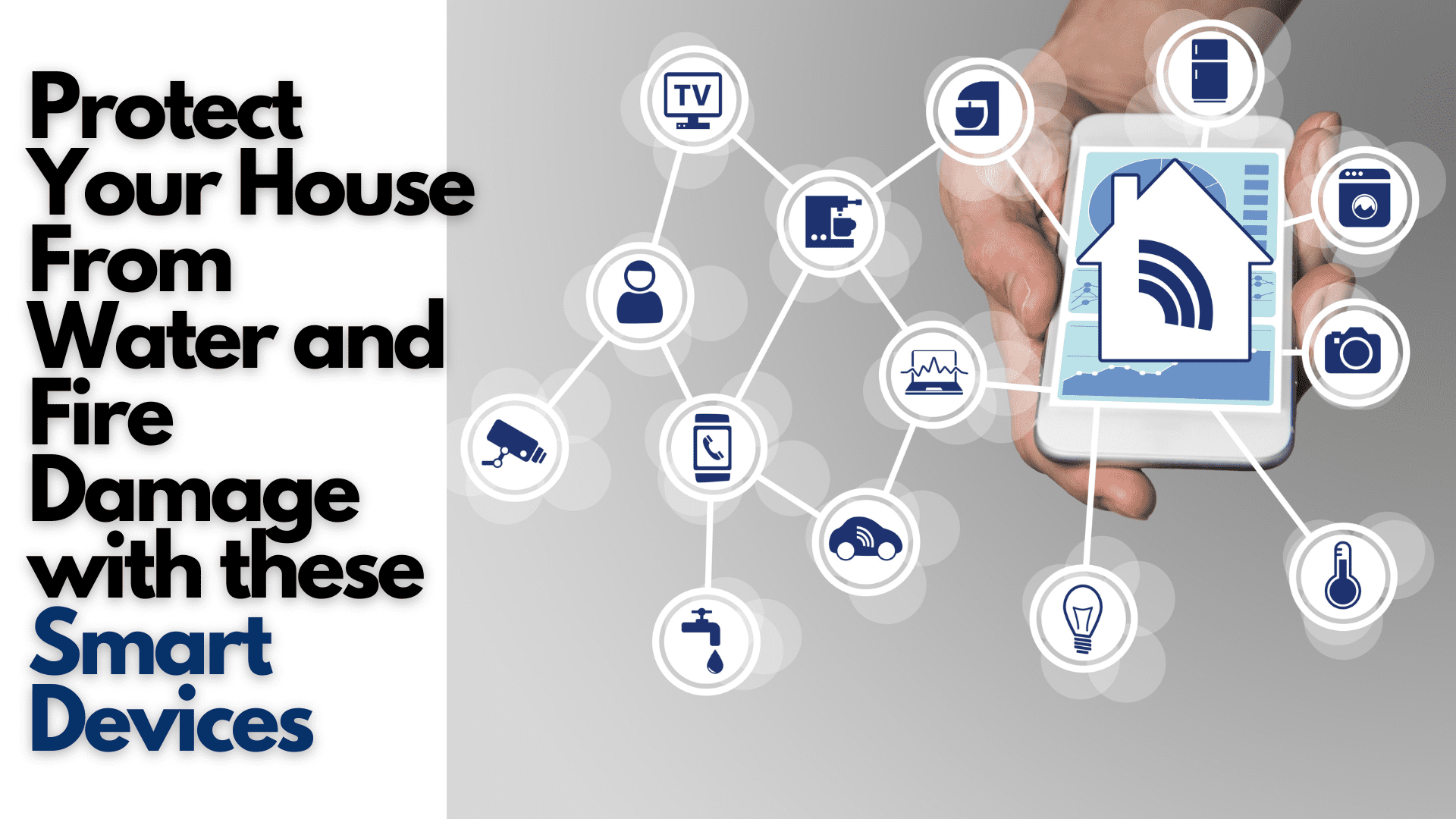 Water, fire, or any type of disaster could happen at any time and at times, you have no control over how they could bring damage to your property. Thankfully, smart devices have evolved over the years to help you protect your home. There are smart home innovations that are designed to sense danger and notify you in short order before any uncertainties get worse.
They function using your WI-FI network connection and send you notifications of any danger to your phone. Install these devices to keep you, your family, and your home safe and away from danger even when you are miles away.
Essential Smart Devices
Whether it is just a small water leak or a burst pipe, water can generate serious damage to your property. Water damage becomes severe if immediate action is not taken place. A water leak is oftentimes overlooked as it does not make any noise. When water spreads, it can damage the structure of your property and could give chances for mold to grow. Luckily, there are smart water leak detectors. Water leak detectors can beam real-time alerts to your phone the moment the leak is detected.
Water leak detectors are battery-powered leak devices that are placed in areas vulnerable to water leaks such as pipes, sump pumps, and appliances like washing machines, sinks, and toilets. Simply integrate this device with your smartphone to send you alerts for any suspected water disaster, whether you are at home or away. By this, you can act fast and prevent water damage. You can also equip your house with a full flood monitoring system with automatic shut–off valves that you can remotely control.
Smoke detectors have been developed over the years and have done a handful of actions to prevent any fire disaster. The new smart smoke detectors do not just sound an alarm when it detects smoke but also send notifications to your smartphone. More than that, this device has the ability to detect problems of the unit itself such as a low battery. Connecting this device to your security system allows you and even the Fire Department to get alerts of the incident. You can also integrate this device with a camera to see footage of fire or where and how the fire started. There are also models of smoke detectors that have the feature of detecting Carbon Monoxide.
Just like smart smoke detectors, a heat detector is a device that is designed to send an alarm to prevent fire disasters. It can be linked to other heat detectors and smoke detectors. Let's say a heat detector in your kitchen detected a rise in temperature in the area, all the other heat detectors would get the signal and send an alarm.
Heat detectors can be classified in two ways, "rate-of-rise" and "fixed temperature". Fixed temperature detectors send an alarm when the temperature reaches the pre-set level, while the rate-of-rise detectors send an alarm when there is a rapid increase in temperature. Most heat detectors can function in both ways.
Buying a new set of smart smoke detectors could be more expensive, instead, consider buying smart batteries to keep your detectors working. These smart batteries can send you updates to your smartphone when one of your smoke detectors is out of order or has a low battery. These smart detectors can also be used with heat and carbon monoxide detectors.
Smart Stovetop Fire Prevention
This is another kind of helpful device that could protect your home from fire. According to NFPA, one of the leading causes of home structure fires is cooking fires. Cooking fires happen when cooking food is left unattended. With a smart stovetop device, you can get a reminder that you left the stove on. This device is designed with a sensor motion function that tells if you are in the kitchen. Once the sensor has detected that you are not in the kitchen, it will start its countdown and eventually shut off the stove when you are not back.
Basically, the last thing you do when leaving your house for a short trip or a long vacation is check whether your appliances have been turned off or not. Gratefully, technology has developed another device that allows you to check the power status of your device or appliances. Smart outlets can be used with an app on your smartphone and can give you access to turn off or turn on the outlets, anytime and anywhere where you can connect to the internet. Smart outlets can also be controlled by voice when it is linked to smart devices like Google Home and Amazon Echo
Adding these devices to your home can prevent you from hundreds and thousands of dollars of damage. They are brilliant as you can get access to them anytime and anywhere using your smartphone and an internet connection.
Yet, these devices cannot guarantee full protection. Fire and water disasters could happen anytime and it is vital to act fast in order to lessen the amount of damage. Call professionals when emergencies arise. At Superior Restoration, professionals are ready to handle emergencies 24/7. They act fast and respond promptly when needed. Our professionals are fully equipped with proper knowledge and skills in dealing with fire and water damage restoration. We are one of the leading restoration companies in Southern California. You can contact us anytime at 951-221-8265.